Data Analysis Using Excel
General Information
Data analyst is one of the highest in demand jobs in the USA since most of their successful companies need to process data. In addition, the EXCEL Data Analysis allows the students to take advantage of the Microsoft Excel toolbox to accelerate data organization and processing. With the Silicon Stone Data Analyst Certificate, you will gain the competitive edge in this job market.
Examination Content
Raw/grouped data organization and statistical charts making
Probabilities and cut-off points of the probability density functions
Sampling techniques and random number generating
Interval estimation and hypothesis testing
Chi-squared Test for Categorical Data
Correlation analysis for bivariate data
Linear regression analysis and models building
Examination Date and Registration
Please consult your national distributor.
Certificate Sample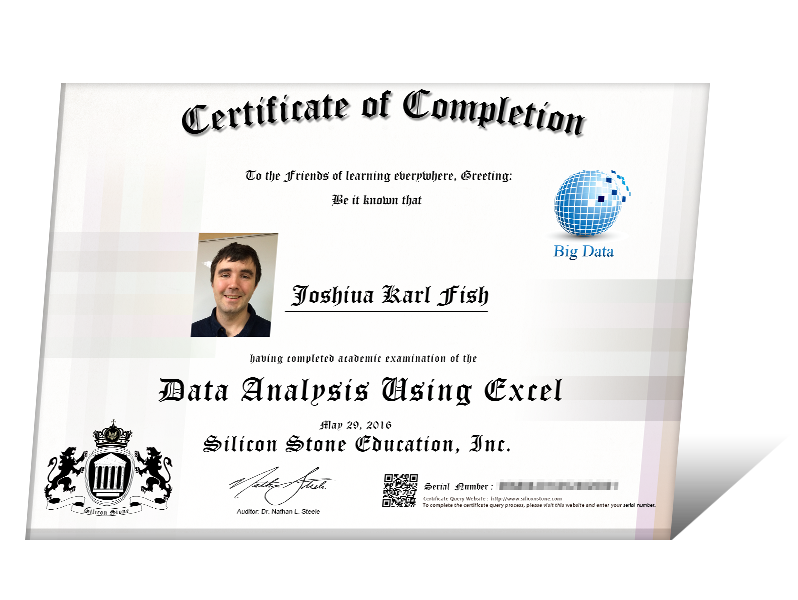 Scoring
The exam contains a total of 40 questions.
35 multiple choices and 5 multiple responses.
Each question is worth 25 points, leads to full score of 1000 points.
Minimum passing score is 700 points.
Examination Time
60 minutes