Chromatics
General Information
Also known as Chromatography, the Chromatology is the study of colors. A good understanding of this fundamental knowledge can dramatically advance the quality of work presentation in almost any line of business. Whether you are a design artist, film makers or just remodeling your own home, understanding Chromatology can achieve the visual perfection that people desire.
This test serves as a verification of your understanding of chromatology. It certifies your capability to insert the theories of chromatology into various settings. This Chromatics Certification will certainly be an important bonus to your portfolio.
Examination Content
Color Theory
Characteristics of Color
Color System
Color Psychology
Color of Digital Equipment
Color Scheme
Color and Printing
Color and Light
Examination Date and Registration
Please consult your national distributor.
Certificate Sample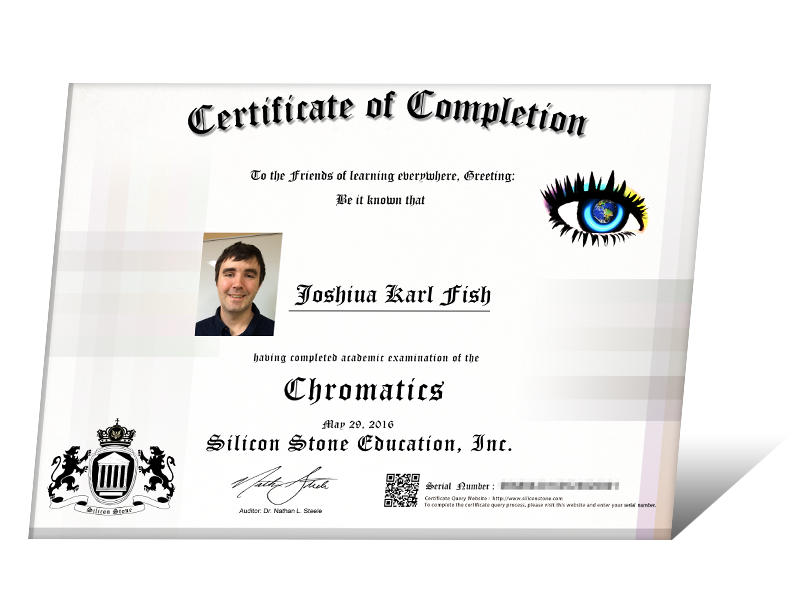 Scoring
The exam contains a total of 60 questions.
20 true and false, 40 multiple choices.
Each question is worth 20 points, leads to full score of 1200 points.
Minimum passing score is 840 points.
Examination Time
60 minutes