User Interface Design
General Information
User Interface designer is one of the highest paid visual designing jobs these days. Finding a great paying job is easy once you acquire the skill and the certification.
In order to keep up with the most current trend, we chose the most popular UI designing tools for our certification: Adobe Photoshop, and Adobe Illustrator. Having this valuable certification means you are capable of completing visual design work on your own or cooperate with any design team to accomplish large scale UI work.
Examination Content
Photoshop UI tools
Illustrator UI tools
Photoshop UI elements exporting
Illustrator UI elements exporting
PS/AI UI functions cooperation
Making CSS code from Illustrator
PS/AI Layer Style/Filter Effects
PS/AI Preferences setting for UI design
PS/AI Responsive Web Design
Examination Date and Registration
Please consult your national distributor.
Certificate Sample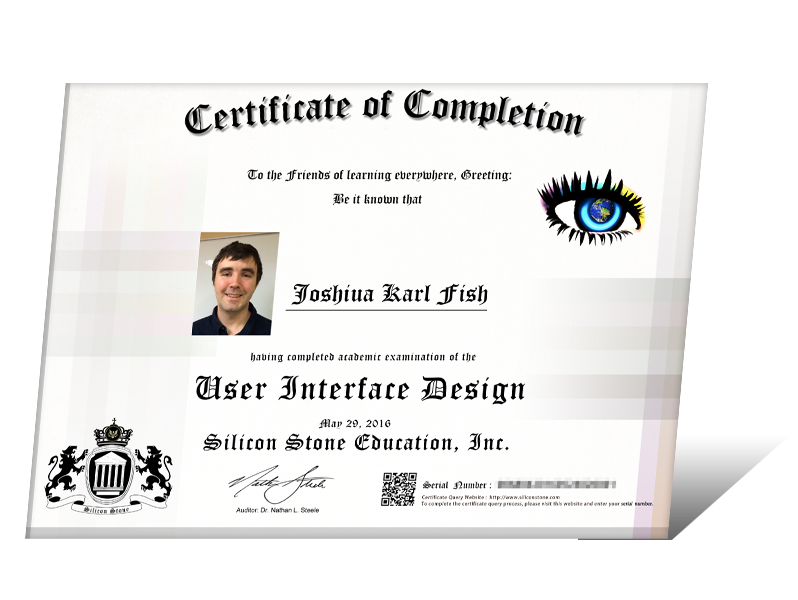 Scoring
The exam contains a total of 60 questions.
20 true and false, 40 multiple choices.
Each question is worth 20 points, leads to full score of 1200 points.
Minimum passing score is 840 points.
Examination Time
60 minutes